Al's new roof


When it came time for Al Leake (on right, above) to replace his roof, he chose an innovative design.

Instead of the usual roof peak, he had a continuous vent installed along the entire length of the ridge. The advantage of the continuous ridge vent is that warm air naturally rises and cools the attic. The effect is similar to the way hot air rises up a chimney. Relatively cool replacement air comes in the soffits.

"This was a better solution than roof turbines," Al reasoned, "They just stir the air."
The first step is to cut away three inches of the plywood sheathing on either side of the ridge. On a warm day, you can immediately feel the heat escape through the opening. Then a plastic cap is placed over the opening but this is no ordinary cap. Hundreds of pegs hold the cap off the surface to allow air flow out but block birds and insects. Shingles are nailed over the ridge cap to finish the job.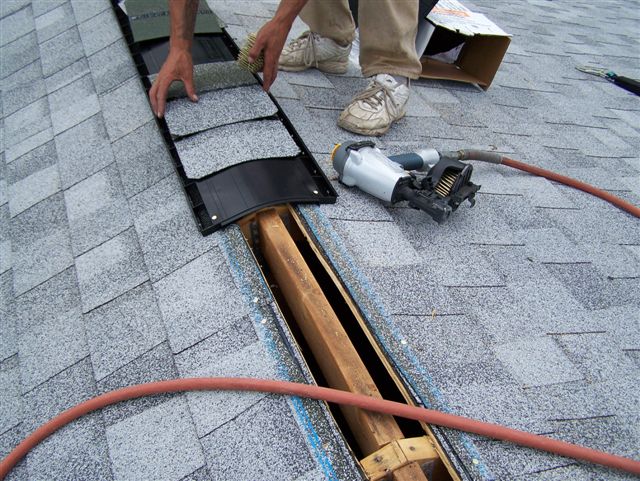 Al was pleased with workmanship and price from Progressive Roofing Solutions. The total cost was $5.712 including 30-year shingles, ridge vent, leaf guards on the eavestrough, minor repairs, and tax.

Al and his wife Sharon have lived in our neigbourhood since 2007.


Photos: Above Al Leake
Left David Charbonneau