Rip it up




I

n 1992, Rue Chez Nous and Kambia Crescent were torn up to install the new sewer lines. Residents were given the option of keeping their old septic tanks or paying to connect to the sewer line. Everyone chose to replace their old septic systems since many didn't work that well.

Houses on Westsyde Road and the end of Kambia were already on the sewer line so the only disruption was the messy road.

The main water line was hit a few times, as was the gas line. Fortunately, natural gas is lighter than air and it disperses quickly. If it had been heavier-than-air propane a fiery explosion would have been possilbe.


Video from David Charbonneau (may require Adobe Flash installation)
Map from Google Maps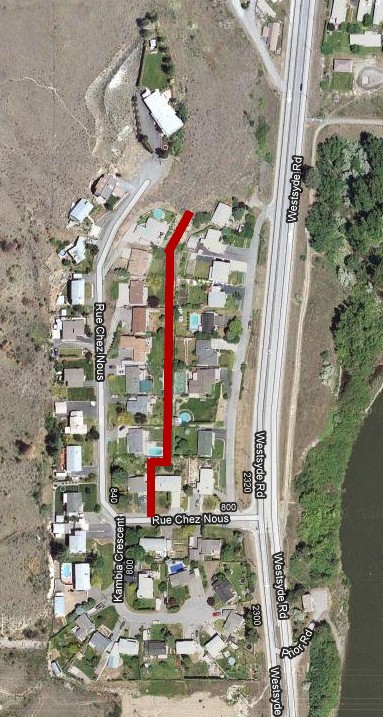 Not only the road was torn up but so were the back yards of many houses. To avoid the necessity of effluent being pumped uphill to Rue Chez Nous, a backyard sewer line (

shown in red

) was built to service houses on the downhill side of Rue Chez Nous.