Doreen's Pond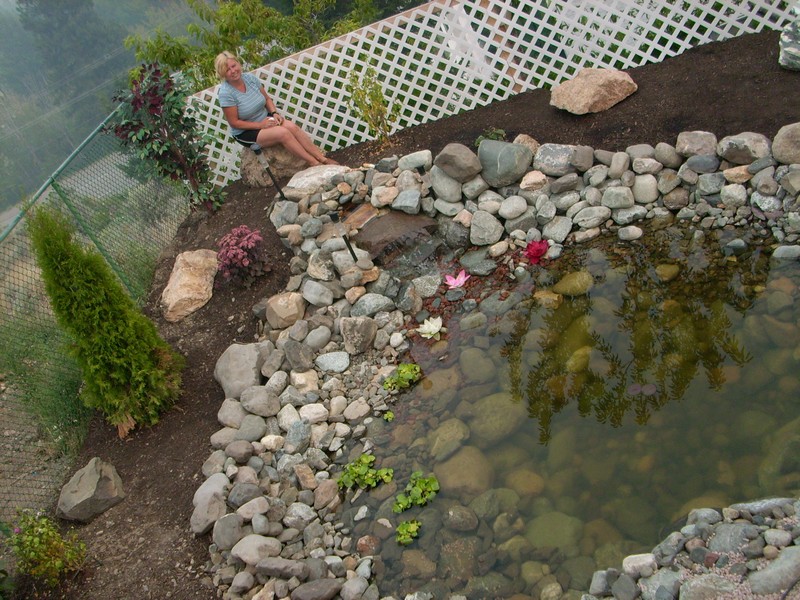 D
oreen Skinner (RN) is thrilled with her new pond. Only a few more things are needed -- some water lilies and fish. With the help of her tenant, Greg Renaud, the pond was quickly built. She purchased a pond kit from Lyon's Landscaping that included liner, pump and skimmer. Rock and landscaping was not included. The pond was well worth the expense.


Doreen moved to our neighbourhood two years ago after working in California and Connecticut. First, she had to sell her house in Calgary. Doreen works at the Hillside Psychiatric Center near Royal Inland Hospital. It's the only facility in British Columbia that assesses brain injured patients who have severe head injuries. It's challenging but rewarding work at one of the most unique facilities in North America.

Doreen (nee Robinson) was raised on a farm near Montreal. Her family was the only English-speaking one on the road and one of the first to breed Charolais cattle. At the age of 21, she moved to Calgary and obtained her degree in the Science of Nursing at the Red Deer campus of the University of Alberta. Later, she achieved a Bachelor of Arts in Psychology at the University of Calgary.



She loves her dog Jake, a Malinois Belgian Shepherd. Jake is similar to a German Shepherd but has a short mahogany coat with black overlay, black erect ears and a black muzzle. Doreen likes his gentle and calm temperament. Jake will soon be celebrating his 3rd birthday with an ice cream treat. When she is seriously training Jake, she calls him Jacob.
Left: Doreen by her new pond
Above: Doreen and Jake

Photos:
David Charbonneau